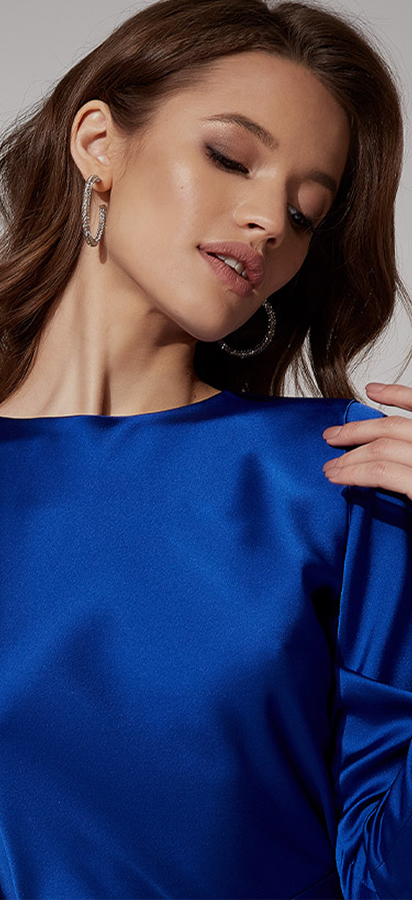 Scroll Down

Dr. Arthur Shektman
Personalized Care. Honest Approach.
Dr. Arthur Shektman is a recognized, board-certified plastic surgeon with more than 25 years of experience. He's helped over 3,500 patients realize their aesthetic goals and is one of the region's most experienced breast surgeons, having performed over 2,500 breast augmentations. He has also done over 900 facelift and neck lifts, making him the perfect surgeon for your needs. 
Along with face and breast surgery, Dr. Shektman excels at procedures targeting the body and non-surgical procedures such as tummy tuck, liposuction, Botox, and dermal fillers. His unparalleled commitment to his craft means his patients receive the highest customer care and the best results possible. 
Read more about Dr. Shektman's qualifications, experience, and certifications here.
Rachel M.
My experience with Dr. Shektman is always positive as he is so kind and gentle. I felt well taken care of for all three of the surgical procedures I've had done. This summer, being a 42 year old mom running after a toddler on the beach, I've never felt so beautiful and confident in my own skin. My body is now curvy and sculpted in the right places, something years of diet and exercise could never achieve. Thanks, Dr. Shektman!
Joyce P.
Dr. Shektman is an elite professional who will give you the most beautiful natural looking results!! He takes time to answer all of your questions to inform you about the entire process making you feel comfortable. His work is exceptional and his staff is courteous and kind too. They collaborate to give you the best experience yielding in perfect results. I advise anyone of any age to see him for any surgery or procedure he offers.
Renata C.
I had a breast augmentation in March, and I am very pleased with the entire process and mainly with the result of my surgery. My results are so natural, exactly what I was looking for. I am glad I chose Dr. Shektman; he is very skilled and professional. I also really like the staff, they were all very imformative and kind throughout. I really like the fact that I didnt have to go into a hospital for my surgery, it was a more private and attentive experience. Overall a great experience, and would definitely choose Dr. Shektman for any future surgery.
Ana T.
I absolutely love everything about Dr. Shektman and his staff, but I love my face even more! I could have never expected such an amazing result! I look 20 or more years younger, but it is ME, not somebody else! My recovery was amazingly quick, I actually went to dinner with friends 48 hours after the surgery, the same day my bandages were removed. My very first compliment received was:" "OMG, it's YOU but so young...". My husband who was so much against my facelift tells me every morning how beautiful I am. I cannot go past the mirror without smiling to myself! I am no longer horrified by the way l look, I love it! Thank you, Dr Shektman!
Welcome to Wellesley Cosmetic Surgery
Top Surgeon Giving Patients The Best Results After Cosmetic Procedures
With over two decades of success & experience, our mission has always been to improve our patients' lives through the use of cutting-edge, innovative plastic surgery techniques in a safe and secure environment.
Facelift

One of Dr. Shektman's specialties, the modern facelift, is a time-tested surgery performed with cutting-edge techniques to deliver stunning and natural anti-aging results. Read more here about how Dr. Shektman can help you look years younger by eliminating fine lines and wrinkles from your face and adding volume and contour to your facial features.

Breast Augmentation

Breast augmentation with implants helps patients achieve larger, shapelier breasts. Dr. Shektman has performed over 2,500 of these procedures, making him one of the leading breast surgeons in the U.S. Read more to learn whether you're a suitable candidate for breast augmentation surgery.

Tummy Tuck

Significant weight loss is a milestone achievement for anyone who achieves it. However, in most cases, there will be excess loose skin left over, particularly around the lower abdomen. This skin does not bounce back after stretching beyond its natural ability to return to a smooth surface. The tummy tuck is the only solution for this issue, which involves surgically removing the excess skin and fat and pulling the remaining skin tight. Read more about how Dr. Shektman performs the tummy tuck here.

Mommy Makeover

Childbearing and motherhood are the most significant milestones in many women's lives. Carrying a child to term and being a parent can change your physique, lifestyle, and life goals like nothing else, which is why a mommy makeover can be a beneficial surgery if you are no longer planning to have children. Learn more about combining and customizing procedures like a tummy tuck, breast lift, liposuction, and vaginal rejuvenation.

Dermal Fillers

Fine lines, wrinkles, and sunken facial features are common areas of concern for many people. Dermal fillers offer a non-invasive, fast-acting, semi-permanent solution for these issues. Dr. Shektman uses various products to help patients achieve their desired results. Discover more here.