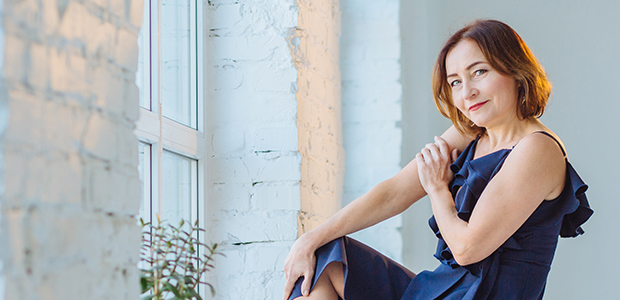 Facelift at Wellesley Cosmetic Surgery
Of all the skin on your body, your face experiences the most exposure to the elements throughout your lifetime. It's also highly mobile, thanks to all the muscles that help you make facial expressions.
As a result, your face is usually the first place you'll notice signs of aging – primarily, the appearance of fine lines, wrinkles, jowls, and loose skin.
Facelift surgery, medically referred to as a rhytidectomy, is an aesthetic procedure that can help you resolve these issues for a younger, more vibrant look.   
Dr. Arthur Shektman, a leading surgeon performing facelifts in Massachusetts, has completed over 800 rhytidectomies in his decades-long career as a plastic surgeon. After learning about your anti-aging goals, he will create a customized surgical plan to help you achieve your ideal appearance. 
Please call (781) 239-0680 or fill out our online form to arrange your consultation and start your restorative journey.
What Can a Facelift Do for You?
Translated literally, rhytidectomy means wrinkle removal. A facelift smooths out facial skin, and the most significant benefits associated with this surgery include:
Eliminating fine lines and wrinkles

Removing loose, sagging skin such as jowls
Providing a better rested, youthful appearance

Delivering long-lasting results
What Does a Facelift Involve?
While you undergo a facelift, you will be under either oral sedation or intravenous anesthesia. The procedure itself involves making discreet incisions in areas around your ears, under your chin, or in your hairline to hide scarring. Through these incisions, Dr. Shektman will reposition muscles, remove excess skin and fat, and tighten the remaining tissues. He'll then suture the wounds closed in a way that ensures smooth healing and a beautifully refreshed appearance. 
For optimal results, the entire facelift journey involves meticulous planning and execution. The time leading up to the day of your facelift is just as crucial as the facelift itself. You must: 
Identify what you want to improve.

Discuss incision locations with Dr. Shektman.

Clear time on your schedule for post-operative recovery.
The modern face and neck lift strive to restore a natural, refreshed look to the patient. Rather than pulling on the skin to produce results, we address the actual aging problem: stretching of the underlying facial muscles and connective tissues and undesirable skin changes which come along with that.
During the procedure, the muscles and tissues in question get tightened using special hi-tech sutures, thus, repositioning the soft tissues of the face in their natural position. The extra skin is then removed. This combination gives a patient the best possible result: a long-lasting, natural and youthful look.
Dr. Shektman is one of the best facelift surgeons in Wellesley. He has performed over 800 face and neck lift surgeries, a testament to his reputation and the quality of results he delivers to his patients. To give his patients realistic expectations, he uses a modeling software called Crisalix to help you visualize your results before proceeding with a facelift. Many people find this modeling to be an invaluable step in their journey toward achieving a more youthful, smoother face.
Dr. Arthur Shektman is a board-certified plastic surgeon, and is recognized as an expert in the field of cosmetic surgery. With over 20+ years of experience and nearly 3,500+ happy patients.
At Wellesley Cosmetic Surgery, our mission has always been to improve our patients' lives through the use of cutting-edge, innovative plastic surgery techniques in a safe and secure environment.
Am I a Suitable Candidate for a Facelift?
Many people who worry about loose skin, wrinkles, and volume loss in the lower two-thirds of their faces are good candidates for a facelift. During your consultation, Dr. Shektman will ask you questions about your health history to ensure you are physically and mentally healthy enough to undergo surgery and avoid potential complications. If you smoke, quitting is one of the best things you can do before and after getting a rhytidectomy.
Some of the most common reasons patients get a facelift include:
Loose skin or jowls along the jawline

Lost volume and contour in the mid-face, which can make cheeks look hollow

Marionette lines, the creases from the corners of the mouth to the chin

Nasolabial folds bracketing the mouth
Most of these physical traits start to express themselves around 50, a typical age for facelift patients. Younger people tend to consider injectables like dermal fillers or Botox before committing to surgery. To determine which solution is better for you, consult with Dr. Shektman.
What is the best age to have a facelift?
While there's no such thing as a "target age" for a facelift, most people get the best results between ages 40 and 60. If you don't have significant skin laxity, you're probably a better candidate for non-surgical solutions instead.
Facelift surgery consistently ranks among the most satisfactory aesthetic procedures in the U.S. Patients report improved confidence and well-being alongside their refreshed, younger appearance.
How Long Will It Take to Recover From a Facelift?
After a facelift, you can expect to feel:
Swelling, bruising, and tenderness

A tight feeling across your face, on top of your head, and potentially in your neck and upper back

Discomfort from the incisions
You can manage these side effects with prescription medication, which Dr. Shektman will discuss during your consultation. You'll want to pick these up from your pharmacy before your facelift to have them on hand as soon as you return home to begin your recovery. The swelling generally subsides within three to five days, and the bruising should resolve in the first week to 10 days. Give your incisions plenty of time to seal and strengthen, as reopened wounds can compromise your facelift results. 
Most patients usually feel well enough to return to their routines within 14 to 17 days after their facelift. Still, Dr. Shektman strongly advises waiting three weeks before engaging in strenuous physical exercise to give your body and face time to heal and adapt to the surgery.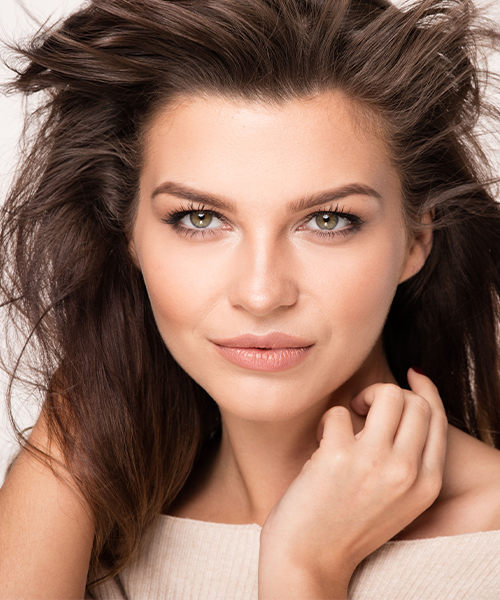 Refining Your
Natural Beauty
Dr. Arthur Shektman is a member of the American Society of Plastic Surgeons, the leading authority on cosmetic plastic surgery. Dr. Shektman will work with you so you can be proud and confident in the person you see in the mirror.
Facelift Surgery in Wellesley, MA with Dr. Shektman
Dr. Shektman's Wellesley facelift surgery offers unparalleled levels of patient care, from the first consultation through post-procedure follow-ups. Dr. Shektman prides himself on his close connection with his patients, ensuring their every need is seen to before, during, and after their facelift procedure in Wellesley, MA. Call (781) 239-0680 or fill out this online form now to begin your journey towards a happier, more confident you.