Liposuction at Wellesley Cosmetic Surgery
Liposuction has long been one of America's most popular aesthetic procedures, with thousands of people seeking this surgery annually.
Liposuction helps remove stubborn pockets of fat and maintain a trim, contoured figure. Lower back fat or love handles, saddlebags on the hips, and flabby thighs are areas where fat is particularly resistant to vigorous exercise and dieting. 
The best way to achieve your desired results from liposuction in Massachusetts is to have a consultation with a leading plastic surgeon such as Dr. Arthur Shektman. After learning about your concerns, he can create a customized plan to deliver your desired physique. 
Please call (781) 239-0680 or complete our online form to arrange your consultation and start your restorative journey.
How Does Liposuction Work?
When performing liposuction, Dr. Shektman starts by making small incisions at the desired treatment location and inserting a thin tube called a cannula. He uses this tube to loosen the fatty tissue and suction it out of your body. 
For safety reasons, there are limits to how much fat a board-certified plastic surgeon can remove with this procedure and how much local anesthesia may be used. Dr. Shektman will strive to ensure your results look natural and proportional to your height and weight.
What Can Liposuction Do for You?
It's critical to note that the goal of liposuction surgery is not to help you quickly shed a dramatic amount of weight. The best liposuction candidates have already gotten at or near their goal weight with a sensible diet and exercise plan and are looking for help targeting stubborn pockets of fat that remain.
Liposuction can help support your fitness and nutrition goals by giving you a more contoured, aesthetically pleasing physique that you can continue developing. Many of our patients feel so inspired by their results that they discover a new motivation to ramp up their exercise routine to the next level. 
Liposuction is also beneficial for mothers who wish to regain their pre-baby bodies, which is why it can be an integral process in a mommy makeover. 
Dr. Shektman is one of the best liposuction surgeons in Wellesley. His 25 years in private practice are proof of his stellar reputation and the unparalleled quality of results he can deliver. 
Dr. Shektman's Wellesley liposuction surgery is an entirely patient-focused process, from your initial consultation through to post-procedure follow-ups. To help you visualize what results are realistically attainable with this procedure, he uses a software called Crisalix.
Dr. Arthur Shektman is a board-certified plastic surgeon, and is recognized as an expert in the field of cosmetic surgery. With over 20+ years of experience and nearly 3,500+ happy patients.
At Wellesley Cosmetic Surgery, our mission has always been to improve our patients' lives through the use of cutting-edge, innovative plastic surgery techniques in a safe and secure environment.
Am I a Suitable Candidate for Liposuction?
Suitable liposuction candidates are people within their target body weight who are willing to commit to maintaining their results. The proven ability to keep your body weight stable is an essential qualification, as losing or gaining a dramatic amount of weight after liposuction surgery can reverse your results.
There are several occasions when healthy, non-smoking women and men should think about getting liposuction:
After major weight loss, as a reward for your hard work and commitment 

After nursing and childbearing 

To move further toward your ideal shape and inspire an even more intense workout regimen 
What Areas Of The Body Can Liposuction Be Done?
Patients often ask us where liposuction is performed on the body. Fortunately, this procedure can be performed on many different areas, including the inner thighs, neck, hips, buttocks, upper arms, lower abdomen, love handles, stomach, back, double chin, and chest. Patients may also be able to create a waist or show abs by removing excess fat from their midsection.
Liposuction incisions will be hidden, but the exact location of these incisions will vary depending on the part of the body that is being treated. For example, if you are having liposuction to remove back fat, the surgeon may place the incision near your armpit.
If you're wondering, "Are liposuction scars permanent?" then you're not alone. Patients often worry about having liposuction scars for the rest of their lives. Fortunately, the liposuction scars are very small and most scars fade away over time and are barely visible.
How Long Does It Take to Recover From Liposuction?
The changes that happen to the body during liposuction are significant, and it can take time and patience to fully adjust liposuction surgery. Most patients experience swelling and bruising in the treatment area, along with reduced energy levels. 
The initial healing period usually lasts five to eight days, after which you will likely feel healed enough to return to work. Dr. Shektman advises his patients not to return to physical activity until four to six weeks have passed, allowing swelling to recede and the body to adjust to the new levels of fatty tissue. Most patients are fully recovered after six weeks.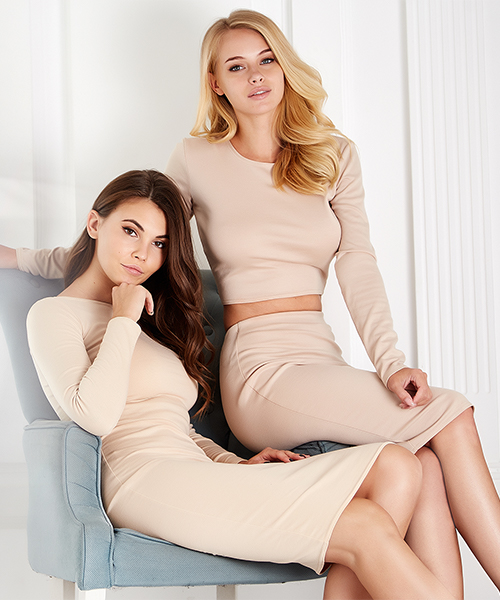 Refining Your
Natural Beauty
Dr. Arthur Shektman is a member of the American Society of Plastic Surgeons, the leading authority on cosmetic plastic surgery. Dr. Shektman will work with you so you can be proud and confident in the person you see in the mirror.
Liposuction in Wellesley, MA with Dr. Shektman
Are you interested in liposuction? There's no one who is more qualified to perform this procedure than Dr. Arthur Shektman, a board-certified plastic surgeon with over two decades of experience. Dr. Shektman has experience performing breast reduction, breast augmentation, tummy tucks, and mommy makeovers.
Dr. Shektman prides himself on his close connection with his patients, ensuring their every need is seen to before, during, and after their liposuction procedure in Wellesley, MA. Call (781) 239-0680 or fill out this online form now to begin your journey towards a happier, more confident you.