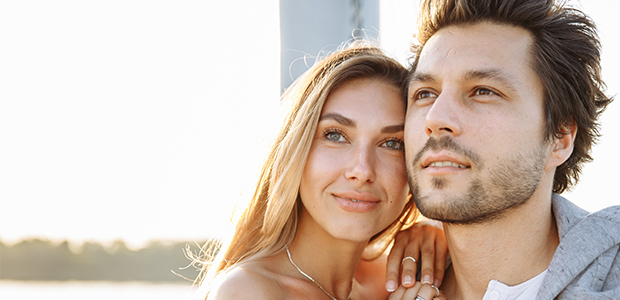 Procell Micro Channeling Therapies in Wellesley, MA
Wellesley Cosmetic Surgery now offers our patients a revolutionary advance in skin rejuvenation – the Procell Micro-Channeling system.
Procell Micro-Channeling System is a revolutionary approach to skincare. Breaking down skin or muscle tissue to stimulate new cell growth and healing is not a new idea. Collagen induction therapy, also known as skin needling or micro-needling, has been in use for over two decades, but micro-channeling by Procell is an advanced and precise procedure. In the past, micro-needling devices have created uneven perforations or have penetrated too deeply. This has meant longer recovery times and inconsistent results. Procell has changed that.
The Procell Micro-Channeling treatment is a "lunch-hour" treatment. It enhances the feel and look of your skin so that it is smoother to the touch and healthier-looking to the eye. The procedure uses tiny micro-needles to penetrate the skin, creating micro-channels that stimulate natural healing and the creation of new collagen. Schedule a consultation with our friendly, experienced staff today to learn more.
Benefits of Procell Micro-channeling in Boston, MA
Skin conditions that may be improved with Procell Micro-Channeling treatments include:
acne and acne scarring
fine lines and wrinkles
hair loss
hyperpigmentation
large pores
loss of elasticity
rosacea
stretch marks
After just several micro-channeling treatments, the natural healing process stimulated by micro-channeling will create a new layer of collagen that considerably improves the look and feel of your skin.
And Procell Micro-Channeling isn't for faces only. The treatment can be applied wherever you have skin imperfections that can use some improvement.
Exactly What Happens in a Micro-channeling Treatment Session?
Micro-channeling is a three-stage process. First, precision micro-needles are tapped into the skin creating thousands of uniform "micro-channels." This stimulates a healing response.
In the second stage, each micro-channel is surrounded by healthy tissue which enhances the healing process. In response to the micro-needles, a healing process begins which stimulates the formation of new collagen.
In the third stage, the repetition of the process builds new collagen and creates healthier skin, improving the skin's texture and overall appearance.
Micro-channeling smooths out the imperfections. Your skin looks cleaner, healthier, and younger after a series of micro-channeling treatments.
Does Micro-channeling Require Anesthesia?
Many patients find the micro-channeling treatment comfortable. Some patients report a sensation of warmth, and some patients momentarily feel tiny, negligible needle pricks. Superficial micro-channeling treatments can be conducted without a topical anesthetic. If you require deeper micro-channeling treatments, speak with Dr. Shektman about a topical anesthetic.
How Many Treatments Will You Need?
The number of micro-channeling treatment sessions that you need will depend on exactly what we are treating and what results we are expecting. If looking just a bit younger is the goal, many patients need no more than one or two treatment sessions. If we are dealing with deeper wrinkles or old acne scars, three to six treatment sessions may be needed.
Everyone's needs and expectations are different. At Wellesley Cosmetic Surgery, an experienced Wellesley plastic surgeon will develop a micro-channeling treatment plan that meets your own specific personal needs.
How much time should elapse between micro-channeling treatments? Most patients need four to six weeks between sessions. Procell Micro-Channeling treatments are reliably safe when conducted by trained skincare professionals. Side effects are extremely rare. Some patients see their initial results in two weeks or less, and the more micro-channeling treatments you receive, the more improvement you will see over time.
Dr. Arthur Shektman is a board-certified plastic surgeon, and is recognized as an expert in the field of cosmetic surgery. With over 20+ years of experience and nearly 3,500+ happy patients.
At Wellesley Cosmetic Surgery, our mission has always been to improve our patients' lives through the use of cutting-edge, innovative plastic surgery techniques in a safe and secure environment.
How Do You Prepare For Micro-channeling?
In most cases, a micro-channeling treatment session takes less than forty-five minutes. At the conclusion of a micro-channeling treatment session, some patients experience a mild redness in the treatment area. It lasts no more than about ninety minutes. You will be able to use makeup again after about twenty-four hours.
Avoid exposure to sunlight for forty-eight hours prior to a micro-channeling treatment. efore the treatment begins, you will need to remove any makeup or skin moisturizers.
At Wellesley Cosmetic Surgery, we place a great deal of importance on our patients' comfort and satisfaction. Throughout the entire process, we will do everything possible to ensure that you are at ease and that you are shown every professional courtesy and consideration.
Dr. Arthur Shektman is a board-certified cosmetic surgeon who has served scores of patients in the Wellesley area for more than two decades. Dr. Shektman and our entire team at Wellesley Cosmetic Surgery are committed to helping our patients feel and look their best.
If you would like to learn more about Procell Micro-Channeling therapies or any of our other services, we'd like to tell you more. If you want to look and feel healthier and younger, the team at Wellesley Cosmetic Surgery wants to help. Contact us today to arrange your first consultation.