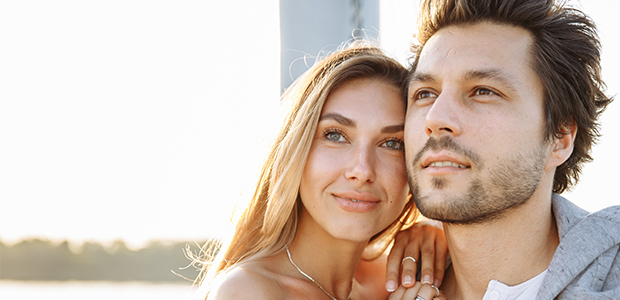 Lip Augmentation at Wellesley Cosmetic Surgery
Whether you inherited naturally flat lips from your parents or have lost volume and definition with age, lip augmentation is a cosmetic procedure designed to give you more voluptuous lips.
There are several vital considerations before getting lip augmentation with Dr. Arthur Shektman, and you can read this guide to help you understand more about this procedure.
To learn about lip augmentation and what criteria make you a suitable candidate, please call (617) 237-6061 or fill out our online form to arrange your consultation.
What Is Lip Augmentation?
Lip augmentation is a procedure that helps patients get fuller lips using materials like hyaluronic acid or fat cells harvested from elsewhere on your body.
During your appointment, Dr. Shektman will carefully inject precise amounts of filler or fat into the desired locations in your lips. The procedure might involve several more steps if you choose fat transfer lip augmentation, which requires harvesting fat cells from a donor location via liposuction, then thoroughly cleaning and separating that fat before introducing it to your lips.
What Can Lip Augmentation Do for You?
For many people, thinning lips are one of the earliest signs of aging, which makes a plumping and volumizing procedure an excellent choice if you are starting to feel concerned about your appearance. A lip enhancement can volumize your top and bottom lips, and create a Cupid's bow or keyhole pout. 
Some people worry that a lip augmentation will make their mouths look "overdone" or asymmetrical. However, this outcome is unlikely when you choose to work with an experienced surgeon. Dr. Shektman will customize your procedure based on how your new lip size will harmonize with your other facial features for a natural look. 
Am I a Good Candidate for Lip Augmentation?
An ideal candidate for lip augmentation is a patient who has a healthy lifestyle, doesn't smoke, and is in good health. Patients who are susceptible to frequent cold sores, who have oral herpes, or who have medical issues such as diabetes or blood clotting should have a clean bill of health before getting a lip augmentation.
The best way to determine your suitability for lip augmentation, or any procedure you might be considering, is to have a private consultation with Dr. Shektman.
How Long Will It Take to Recover From Lip Augmentation?
You can expect to experience swelling after lip augmentation, but this usually subsides on its own after 24 to 48 hours. You should see the full extent of this procedure approximately two weeks later, so if you're thinking about getting lip augmentation to look your best for a holiday or a special event, make sure to plan accordingly!
Lip Augmentation With Implants
A less popular but more permanent solution to lip thinning is to get lip augmentation with implants. This surgical procedure involves inserting collagen implants into your lips through small incisions. There is a longer recovery process compared to the other two options, but the results last longer.  
Dr. Shektman is one of the best lip augmentation surgeons in Wellesley. He has built his excellent reputation for over 30 years, a testament to the outstanding results he delivers to his patients.
When you work with Dr. Shektman, you can expect unparalleled levels of customer care, from your first conversation to your post-procedure follow-up appointment.
Dr. Arthur Shektman is a board-certified plastic surgeon, and is recognized as an expert in the field of cosmetic surgery. With over 20+ years of experience and nearly 3,500+ happy patients.
At Wellesley Cosmetic Surgery, our mission has always been to improve our patients' lives through the use of cutting-edge, innovative plastic surgery techniques in a safe and secure environment.
How Long Is The Recovery After Rhinoplasty?
The recovery time will vary depending on what was done. Most patients will see a significant improvement in bruising and swelling within two weeks. It's important to talk to Dr. Shektman about the recovery time prior to the surgery so you are prepared.
The total cost of your Wellesley lip augmentation will depend on the approach you choose to address your concerns. After meeting with you and learning about your expectations, Dr. Shektman will customize your procedural plan and give you an accurate estimate.
Dermal filler lip augmentations generally last four to six months and require touch-up appointments to maintain your results. Fat transfer procedures can last several years.  Lip implants are permanent.
Your lip augmentation results and satisfaction will depend entirely on who you choose to work with. Lip augmentation has one of the highest complication levels because patients go to unreputable providers who get injection location and filler quantity incorrect, leading to wildly exaggerated and undesirable results. However, if you choose an experienced, certified, and reputable surgeon, your results will look natural and appealing.