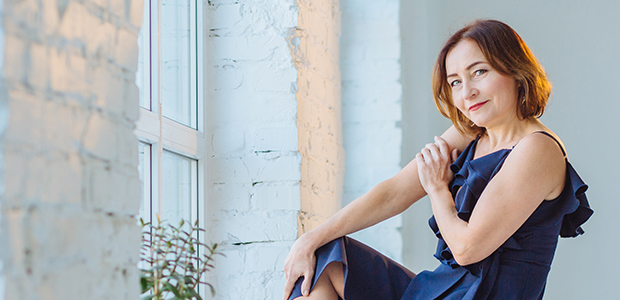 Facial Fat Grafting in Wellesley, MA, at Wellesley Plastic Surgery
Many people worry about the gradual loss of facial volume and definition that comes with age.
Facial fat grafting is a procedure that involves harvesting your fat tissue and using it to volumize, rebalance, and provide definition to your face for a youthful contour. 
Dr. Arthur Shektman is a highly experienced facial fat grafting surgeon. Using his extensive experience, he can help you decide which facial volumizing procedure best suits your requirements, and can then create a customized plan to achieve your desired facial aesthetics.  
Please call (781) 239-0680 or fill out our online form to arrange your consultation and start your restorative journey.
What Is Facial Fat Grafting?
Facial fat grafting is a procedure that relocates fatty tissue from a donor location on your body to your face. Also known as facial fat transfer, micro-lipoinjection or facial fat rejuvenation, the process will redefine the features of your midface, especially your cheeks and cheekbones.
Many patients prefer facial fat grafting to other volumizing procedures because it uses your naturally occurring fat instead of any synthetic materials. Once the reintroduced fat establishes a blood supply, it will remain permanently. 
How Does Facial Fat Grafting Work?
Contemporary fat grafting involves three steps: extraction, processing, and reinjection. 
Dr. Shektman extracts fatty tissue from a donor location, often the buttocks or thighs by liposuction. To process and cleanse the fat, Dr. Shektman washes it in a saline solution, separating the fatty tissue from any oils and fluids. This process provides the purest form of fatty tissue to inject into your face. 
Finally, Dr. Shektman injects the purified fatty tissue with a needle, the same way he'd introduce dermal fillers or neuromodulators into your body. The exact injection site depends on your desired results, which you'll discuss with Dr. Shektman before your procedure.
What Can Facial Fat Grafting Fix?
Facial fat grafting is a versatile procedure that can address numerous aesthetic concerns that come with age and extended outdoor activity. In particular, facial fat grafting is beneficial for:
Dr. Arthur Shektman is a board-certified plastic surgeon, and is recognized as an expert in the field of cosmetic surgery. With over 20+ years of experience and nearly 3,500+ happy patients.
At Wellesley Cosmetic Surgery, our mission has always been to improve our patients' lives through the use of cutting-edge, innovative plastic surgery techniques in a safe and secure environment.
Am I a Suitable Candidate for Facial Fat Grafting?
Generally, if you're over 30 and noticing the signs of aging becoming more evident, you may be an excellent candidate for aesthetic facial fat grafting. However, younger patients who require some degree of reconstructive work, such as filling in scars, might consider facial fat grafting. 
The optimal way to determine your suitability for facial fat grafting, or any procedure you might be considering, is to have a consultation with Dr. Shektman.
As one of Wellesley's best facial fat grafting surgeons, Dr. Shektman has built his reputation and practice over three decades of providing unparalleled patient care. From your first facial fat grafting consultation to your post-procedure follow-up appointment, you'll get the attention you deserve. To ensure realistic expectations, Dr. Shektman uses an advanced modeling software called Crisalix, so you can preview your results before committing to this treatment. 
How Long Will It Take to Recover From Facial Fat Grafting?
After facial fat grafting, you should expect at least two weeks of recovery involving minimum social activity and physical exertion. We strongly recommend taking at least a week off work. Ideally, you'd schedule your procedure on a Friday and spend the next nine days resting and relaxing. 
Swelling and mild bruising are typical, but these usually resolve on their own after the first couple of weeks. As your recovery continues, you'll notice results continuing to improve within four to six weeks.