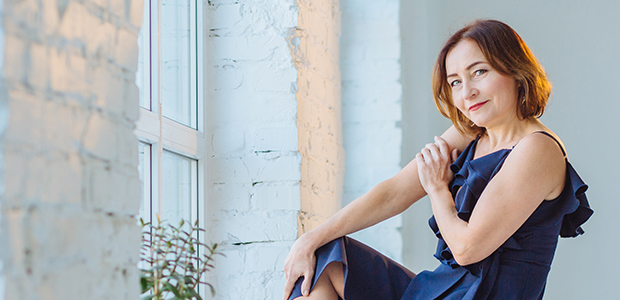 Eyelid and Brow Lift at Wellesley Cosmetic Surgery
Your eyes are the focal point of your face and significantly impact your overall appearance. If you feel exhausted, stressed, or worn down, your eyes show it. As time goes on, your eyelids and brows are one of the first places where signs of aging appear.
Puffy eyes, wrinkles and fine lines, and saggy eyelids and brows can all make you look older. That's why eyelid and brow lifts are among the most effective plastic surgeries, with thousands of people seeking the procedure annually.
Dr. Arthur Shektman provides eyelid and brow lifts to help his patients deal with aging eyes and enjoy a revitalized, vibrant look.   
To learn more about how these surgeries can help you achieve your desired aesthetic, please call (617) 237-6061 or complete our online form to arrange a personal consultation with Dr. Shektman.
An eyelid lift, medically referred to as blepharoplasty, is a procedure that surgically removes excess skin, fatty tissue, and muscle from the upper and lower eyelids. This straightforward procedure can make you look younger and friendlier by eliminating prominent undereye bags.
If your upper eyelid skin sags severely enough to limit your peripheral vision, an eyelid lift can also help improve your eyesight, making tasks like reading and driving easier.
How Is An Eyelid Lift Procedure Performed?
Prior to the surgery, Dr. Shektman will meet with you to discuss your goals for the procedure. During this appointment, the Dr. Shektman may go over how much tissue they want to remove and how they will ensure both eyes are symmetrical once he is done.
The actual eyelid lift procedure will begin with Dr. Shektman making incisions within the fold of the upper eyelid. If work is being performed on the lower lids, the incision is typically placed inside the lower eyelid, or less often, underneath the lower lash line. Then, certain instruments such as scalpels, cutting lasers, and radiofrequency cutting devices will be used to remove excess tissue in the eyelids.
Sutures will then be applied to close the incision in the upper lid. They will be removed in a week. Lower lids often do not need sutures.
A brow lift, also known as a forehead lift, is a procedure that elevates drooping eyebrows, making your eyes look more open and smoothing wrinkles like forehead furrows. After a brow lift, you will look more alert and well-rested.
Why Should I Consider an Eyelid Lift or Brow Lift?
Aging is an inevitable process – we all gradually experience a loss of skin elasticity, vibrant eyes, and smooth, wrinkle-free skin. If you look in the mirror and see somewhat tired eyes looking back, even if you're well-rested and have had plenty of sleep, you may wish to consider the benefits of plastic surgery.
Under Dr. Shektman's care, both procedures are safe, deliver exceptionally high patient satisfaction, and are highly effective at helping revitalize and refresh tired eyes.
Pairing an Eyelid Lift and Brow Lift
Many of Dr. Shektman's patients opt to combine eyelid and brow lift surgery because these procedures address complementary concerns. For example, an eyelid lift helps fix age-related puffy and drooping eyelids, while a brow lift smooths out wrinkles around the forehead and eye area.
How Long Does An Eyelid Lift Last?
The price of an eyelid lift can vary significantly, which is why it's important to talk to Dr. Shektman prior to the surgery. Make sure you understand how much you will owe and when you are expected to pay it.
Wellesley Cosmetic Surgery offers financing plans so that patients can make small, affordable payments instead of paying their entire bill upfront. Contact our office today if you are interested in learning more about these financing options.
Dr. Arthur Shektman is a board-certified plastic surgeon, and is recognized as an expert in the field of cosmetic surgery. With over 20+ years of experience and nearly 3,500+ happy patients.
At Wellesley Cosmetic Surgery, our mission has always been to improve our patients' lives through the use of cutting-edge, innovative plastic surgery techniques in a safe and secure environment.
Dr. Shektman is one of the best eyelid lift and brow lift surgeons in Wellesley. He has built his practice and his reputation over three decades by providing outstanding results to his patients.
Dr. Shektman takes time to meet with his patients and ensure they understand what to expect at every stage, from the initial consultation through post-procedure follow-ups. He has worked with thousands of patients, continuing to grow his client roster despite challenging competition.
How Long Does It Take To Recover From An Eyelid Lift?
Recovery times may vary from patient to patient. In the days following the surgery, it's normal to experience puffiness, swelling, bruising and numbness around the eyes. The puffiness and numbness may fade, but the swelling and bruising will typically remain for about a week.
Stitches are typically removed up to seven days after surgery. If you have any pain, your plastic surgeon may suggest applying ice packs to the affected area.
Certain exercises such as swimming and running should be avoided for about two weeks after the surgery. You should also avoid lifting heavy objects or bending over since both of these activities increase the blood pressure in your head.
Most patients will make a full recovery within just a few weeks. Do not return to work or resume normal activities unless Dr. Shektman has cleared you to do so.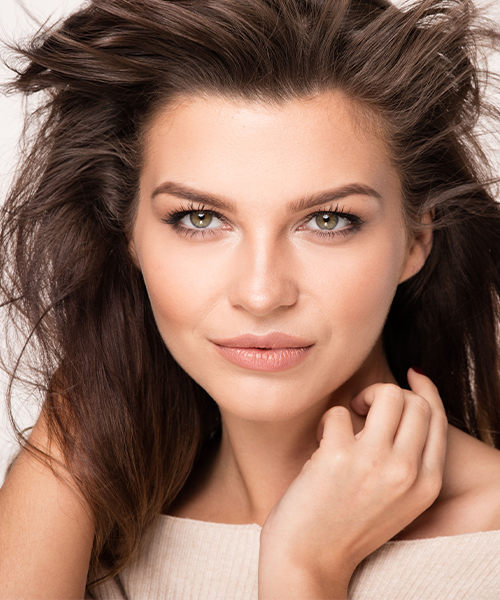 Refining Your
Natural Beauty
Dr. Arthur Shektman is a member of the American Society of Plastic Surgeons, the leading authority on cosmetic plastic surgery. Dr. Shektman will work with you so you can be proud and confident in the person you see in the mirror.
Schedule An Eyelid Lift Consultation Today
Are you interested in eyelid surgery to treat your droopy or hooded eyes? Trust Dr. Arthur Shektman, a board-certified plastic surgeon who has spent over 20 years helping patients look and feel their best. Some of his many areas of expertise include facelift, necklift and other facial rejuvenation procedures. He also offers non-surgical facial rejuvenations treatments like Botox®, dermal fillers, and laser skin resurfacing to patients.
Our entire team—Dr. Shektman included—is committed to helping patients achieve the most natural looking results possible while still improving upon their appearance. We pride ourselves in using innovative techniques and treatments to maximize our patients' safety, comfort, and satisfaction. Our office currently serves patients in Wellesley and throughout the state of Massachusetts. To schedule a consultation, please call our office at (781)-239-0680 or complete our online form today.
Eyelid and Brow Lift FAQs