Tummy Tuck at Wellesley Cosmetic Surgery
A tummy tuck, also called abdominoplasty, is a surgical procedure that removes excess skin and fat from the abdominal region while tightening the area to provide a more supportive, smoother, flatter aesthetic.
The procedure solves aesthetic problems that nutrition and exercise can't rectify. The most common of these issues is diastasis recti, or a separation of the abdominal wall, often resulting from the strain of pregnancy.
The best way to achieve your desired results from a tummy tuck in Massachusetts is to have a consultation with a leading plastic surgeon such as Dr. Arthur Shektman. After learning about your goals for this surgery, he'll customize a plan that allows you to achieve your desired physique. 
Please call (781) 239-0680 or fill out our online form to arrange your tummy tuck consultation and start your restorative journey.
How Does a Boston Tummy Tuck Work?
Dr. Shektman will begin by making incisions around your belly button and along the pubic area. After removing excess skin and fat, he'll use high-tech sutures to tighten your abdominal muscles for a flatter appearance. The final steps in the procedure involve repositioning the navel, closing the incisions with stitches, and applying a surgical dressing.
What Can a Tummy Tuck Do for You?
Pregnancy and significant weight fluctuations can stretch abdominal skin beyond its capacity to bounce back, resulting in loose, hanging flab. A tummy tuck removes this loose skin, so you can enjoy a firm, aesthetically pleasing stomach. 
Another benefit of a tummy tuck is reinforcing the abdominal wall. During pregnancy, as a baby develops and grows, the abdominal muscles often become separated. A tummy tuck surgically repairs this condition.
When Should I Consider a Tummy Tuck?
You should consider a tummy tuck if you have reached or are fairly close to your ideal body weight but still have significant skin laxity and excess fat around your midsection. Abdominoplasty is also ideal for women who have had one or more babies and are not planning to add to their families. A tummy tuck can be an essential part of a mommy makeover – a combination of procedures that restore a woman's figure.
Dr. Shektman is one of the best tummy tuck surgeons in Wellesley. He has built his practice and reputation for more than three decades by delivering high-quality results to his patients.
Dr. Shektman's Wellesley tummy tuck surgery offers unparalleled levels of attention throughout the journey, from the initial consultation through post-procedure follow-ups. He uses a software called Crisalix to help patients visualize their results before committing to the procedure. 
Dr. Arthur Shektman is a board-certified plastic surgeon, and is recognized as an expert in the field of cosmetic surgery. With over 20+ years of experience and nearly 3,500+ happy patients.
At Wellesley Cosmetic Surgery, our mission has always been to improve our patients' lives through the use of cutting-edge, innovative plastic surgery techniques in a safe and secure environment.
Am I a Suitable Candidate for a Tummy Tuck?
If you've recently lost a significant amount of weight and have excess, sagging skin, you are likely a good candidate for tummy tuck surgery. Moreover, if you've recently given birth and are concerned about your lower abdomen and experiencing a stretched abdominal wall, you should consult a surgeon about how a tummy tuck can help you.
During your consultation, Dr. Shektman will ask you questions about your health history to ensure you can safely undergo plastic surgery and the resulting recovery. If you smoke, you will need to quit before surgery and commit to a tobacco-free lifestyle for a few weeks afterward to avoid complications. 
How Long Will It Take to Recover From a Tummy Tuck?
Total recovery from a tummy tuck generally takes several weeks. During the first two weeks, Dr. Shektman will place you in a compression garment to protect the area while you heal.
Once you no longer need to wear this binding, you must still refrain from strenuous physical exercise until the musculature and skin have firmly taken and rejoined. 
Full return to exercise and a daily routine takes between 4 and 5 weeks.
What is the Best Age for a Tummy Tuck?
You can get this surgery at any stage in life. Many younger and older patients who have had children or successfully lost significant amounts of weight opt for a tummy tuck.  You'll get the best results from the procedure if you are at or near your target body weight. A tummy tuck isn't a procedure to help you lose weight. It complements the effects of weight loss by removing lax, stretched skin.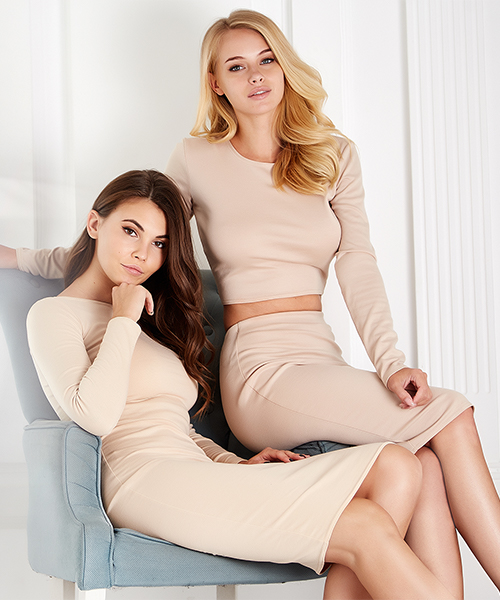 Refining Your
Natural Beauty
Dr. Arthur Shektman is a member of the American Society of Plastic Surgeons, the leading authority on cosmetic plastic surgery. Dr. Shektman will work with you so you can be proud and confident in the person you see in the mirror.
Tummy Tuck in Wellesley, MA with Dr. Shektman
To determine if you are a good candidate for a tummy tuck procedure, get in touch with experienced plastic surgeon Dr. Arthur Shektman today. We strive to create natural looking results for our patients. Our office currently serves patients in Wellesley and throughout the state of Massachusetts.
Dr. Shektman prides himself on his close connection with his patients, ensuring their every need is seen to before, during, and after their tummy tuck procedure in Wellesley, MA. Call (781) 239-0680 or fill out this online form now to begin your journey towards a happier, more confident you.