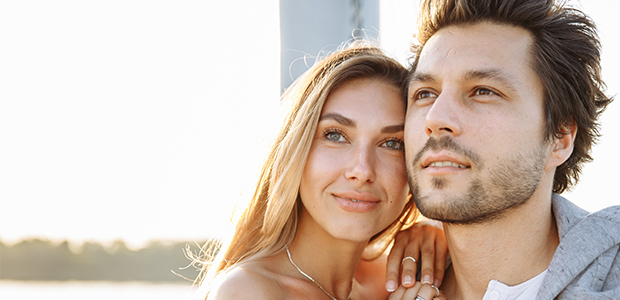 Non-Surgical Facelift at Wellesley Cosmetic Surgery
A non-surgical facelift is a contemporary, minimally invasive alternative to the traditional surgical facelift.
This procedure offers patients flawless anti-aging results, addressing common concerns including wrinkles, crow's feet, smile lines, and sunken cheeks. 
Non-surgical facelifts are so effective that approximately 16 million Americans choose to get them every year. By choosing a combination of minimally invasive options, patients enjoy short visit times, minor discomfort, and little to no post-procedural downtime.  
To determine if a non-surgical facelift is an ideal way to help you achieve your desired aesthetic, please call (781) 239-0680 or complete our online form to arrange your consultation and start your healing journey.
What Is a Non-Surgical Facelift?
If you're looking for a quick, convenient way to address multiple cosmetic issues without going under the knife, you may wish to consider a non-surgical facelift. Dr. Shektman will strategically combine procedures like dermal fillers, Botox®, fat injections, and skin treatments to solve problems like:
Mild to moderate wrinkles

Skin laxity

Thin lips
Hollow cheeks

Enlarged pores or

Scars

A loss of facial contour and vitality
Am I a Suitable Candidate for a Non-Surgical Facelift?
Most people eventually start to notice they no longer look as young and vibrant as they'd like. If you find yourself concerned about the impact time is having on your appearance, you might be a suitable candidate for a non-surgical facelift. 
The procedure is minimally invasive, requires little to no downtime, and doesn't have the recovery or financial commitment that a full surgical facelift does. While a non-surgical facelift cannot provide the dramatic, comprehensive and long-lasting improvements of facelift surgery, it's ideal for busy people who are unwilling to take time off work, have any medical conditions that disqualify them from getting surgery, or are experiencing a less noticeable degree of facial aging that would benefit from an understated improvement.
Though non-surgical facelifts are not permanent, the benefits last approximately six months to a year, and you can maintain them with strategically planned future benefits. To determine your candidacy for a non-surgical facelift or any procedure you might be considering, schedule a consultation with Dr. Arthur Shektman. 
Dr. Shektman is one of the leading non-surgical facelift providers in Wellesley. His 30-year practice is a testament to his reputation and the high-quality results he provides. Dr. Shektman's Wellesley non-surgical facelift clinic offers unparalleled levels of customer care, from the initial consultation to post-procedure follow-ups. He uses an advanced software called Crisalix to help you visualize your potential results before committing to a procedure.
Dr. Arthur Shektman is a board-certified plastic surgeon, and is recognized as an expert in the field of cosmetic surgery. With over 20+ years of experience and nearly 3,500+ happy patients.
At Wellesley Cosmetic Surgery, our mission has always been to improve our patients' lives through the use of cutting-edge, innovative plastic surgery techniques in a safe and secure environment.
How Is a Non-Surgical Facelift Performed?
Dermal fillers are excellent stand-alone treatments to volumize lips, cheeks, and other features. They help minimize lines, add more contour as necessary, and can help revitalize your entire appearance. 
Botox is the world's most popular non-surgical ways to address wrinkles. As a neuromodulator, it temporarily paralyzes muscles at the injection site, thus eliminating dynamic wrinkles – particularly on your forehead and around your eyes. Botox complements dermal fillers that plump your cheeks and lips by eliminating wrinkling in the upper third of your face, where your skin is thinner and your earliest signs of aging appear.
While not always included in a non-surgical facelift, facial fat grating offers similar results to dermal fillers but on a more natural and longer-lasting basis. With fat injections, Dr. Shektman harvests fatty tissue from one part of your body and reinjects it into the desired facial region, thus volumizing your face and smoothing out the skin.
As the final component of a non-surgical facelift, you can add procedures like chemical peels, microdermabrasion, and laser treatments. These solutions exfoliate skin, eliminate targeted blemishes like sunspots, and stimulate natural collagen production to help smooth and tighten your skin's surface from within.
How Long Will It Take to Recover From a Non-Surgical Facelift?
A non-surgical facelift is a brief, in-office appointment. Recovery is minimal – depending on the treatments you choose to combine, you can expect some light bruising and swelling at injection sites and sensitivity from skin treatments like laser resurfacing and chemical peels. 
Most patients fully recover within one to two weeks, but can resume daily activities almost immediately. However, please avoid strenuous physical exercise until you have fully healed and Dr. Shektman clears you to do so.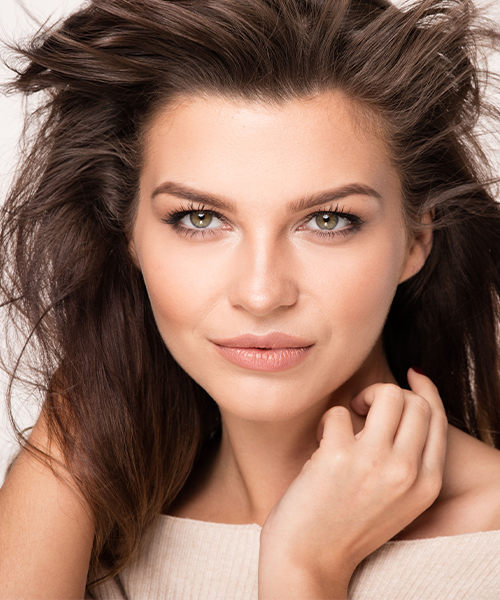 Refining Your
Natural Beauty
Dr. Arthur Shektman is a member of the American Society of Plastic Surgeons, the leading authority on cosmetic plastic surgery. Dr. Shektman will work with you so you can be proud and confident in the person you see in the mirror.
Non-Surgical Facelift FAQs