Mommy Makeover at Wellesley Cosmetic Surgery
Motherhood and childbearing are transformative experiences. Everything changes, from your physique to your priorities and life goals.
For many women, the physical hallmarks of pregnancy, childbirth, and nursing can be undesirable. Fortunately, thanks to advances in modern plastic surgery, an elite plastic surgeon can restore your silhouette to its pre-baby shape. A mommy makeover is a series of surgeries that focus on different parts of the body. 
While mommy makeovers are fully customizable to meet your needs, many women choose to include Breast augmentation, Tummy tuck, and Liposuction. Depending on your desires, you can also include supplementary procedures, such as a breast lift.
The best way to achieve your desired results from a mommy makeover in Massachusetts is to meet with a leading plastic surgeon such as Dr. Arthur Shektman. After asking you questions about what you hope to achieve, he can create a tailored surgical plan for your entire cosmetic journey. Please call (781) 239-0680 or complete our online form to arrange your consultation and start your restorative journey.
What Can a Mommy Makeover Do for You?
As a new mother, it can be frustrating when your body doesn't immediately bounce back from the strain of carrying a child to term. Despite what you might have read on fitness blogs, diet and exercise alone are usually not enough to reverse the effects of dramatic weight fluctuations, stretched abdominal muscles and skin, deflated breasts, and uncomfortable vaginal changes.  
The goal of a well-planned mommy makeover is to address multiple concerns and make you feel comfortable and confident in your body again.
When Should I Consider a Mommy Makeover?
Timing is an essential factor with any plastic surgery – especially a mommy makeover. First, Dr. Shektman will want to know if you plan to continue adding to your family. While the procedures involved in a mommy makeover do not affect your ability to get pregnant and deliver a healthy baby, going through another pregnancy and childbirth will essentially reverse the results of your surgeries. 
It's wise to schedule your mommy makeover after you are certain you don't want to have any more children, so you can enjoy your improved figure for as long as possible. If you are still hoping to expand your family, but have your heart set on one of the procedures that usually fall under the umbrella of a mommy makeover, discuss your goals with Dr. Shektman. You'll need to give your body plenty of time to heal from plastic surgery before trying to become pregnant.
Dr. Shektman is one of the best mommy makeover surgeons in Wellesley. He has performed over 2,500 breast augmentations – a testament to his skills, experience, and patient-first philosophy.
Dr. Shektman's Wellesley mommy makeover surgery offers unparalleled levels of customer care, from the initial consultation to post-procedure follow-ups. You'll get to preview your results with a state-of-the-art modeling software called Crisalix. Many of our patients say this visualization gives them the confidence they need to embark on their plastic surgery journey.
Dr. Arthur Shektman is a board-certified plastic surgeon, and is recognized as an expert in the field of cosmetic surgery. With over 20+ years of experience and nearly 3,500+ happy patients.
At Wellesley Cosmetic Surgery, our mission has always been to improve our patients' lives through the use of cutting-edge, innovative plastic surgery techniques in a safe and secure environment.
How Do the Procedures Differ in a Mommy Makeover?
The procedures in a mommy makeover target different body areas. Here is a brief look into each component you might want to include in your combination surgery. 
Breast Augmentation
Breast Lift
Liposuction
Tummy Tuck
Labiaplasty
Breast Augmentation
Milk production and breastfeeding cause breasts to swell, stretch, and lose their firmness. Breast augmentation with implants helps reverse these effects by adding volume to the breasts, making them firmer and more prominent.
Breast Lift
Liposuction
Tummy Tuck
Labiaplasty
How Long Will It Take to Recover From a Mommy Makeover?
Recovery from a mommy makeover depends entirely on your needs and which procedures you decide to include. While some patients decide to have surgeries such as a breast lift done at the same time, others opt to plan their mommy makeover in stages. Dr. Shektman can advise you about what path to take after meeting with you and learning about what you want.
In general, you can expect to take between six and eight weeks to fully recover from a mommy makeover and return to all your usual activities. The best way to get a realistic idea of what your healing process will look like is to talk it over with Dr. Shektman. From there, you can begin planning your mommy makeover and get a better picture of the recovery process.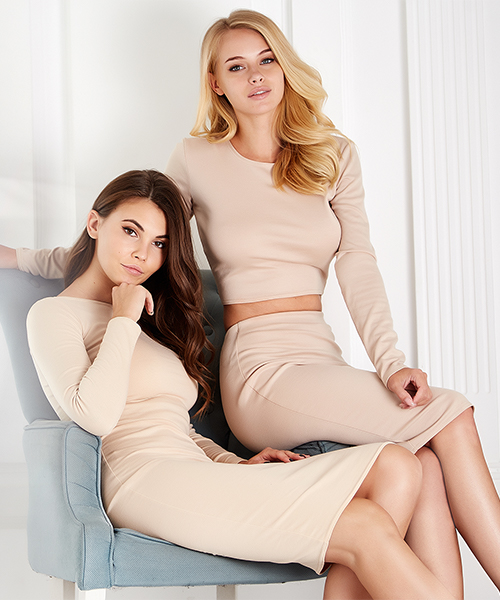 Refining Your
Natural Beauty
Dr. Arthur Shektman is a member of the American Society of Plastic Surgeons, the leading authority on cosmetic plastic surgery. Dr. Shektman will work with you so you can be proud and confident in the person you see in the mirror.
Mommy Makeover in Wellesley, MA with Dr. Shektman
Are you interested in a mommy makeover? Dr. Arthur Shektman is a board certified plastic surgeon that has over 20 years of experience. He and the rest of our staff are committed to helping patients achieve the most natural-looking results possible.
Dr. Shektman prides himself on his close connection with his patients, ensuring their every need is seen to before, during, and after their breast augmentation procedure in Wellesley, MA. Call (781) 239-0680 or fill out this online form now to begin your journey towards a happier, more confident you. 
It's completely up to you to choose what surgeries to combine in your mommy makeover plan. Because this procedure is fully customizable, discussing your goals with Dr. Shektman is the best way to determine the total cost of your mommy makeover.
A mommy makeover can include any combination of surgical procedures designed to improve your appearance and self-esteem after having one or more children. Depending on your concerns, you might also want to include non-surgical solutions like Botox and dermal filler injections as part of your mommy makeover.
To get the best results from your mommy makeover, we suggest trying to get as close as possible to your ideal body weight – preferably within 10 to 20 pounds of it. If you wait until after your procedure to lose weight, you'll likely find your surgically tightened skin becomes a little bit looser. Maintaining that healthy body weight after surgery will ensure you can enjoy your results for a long time.