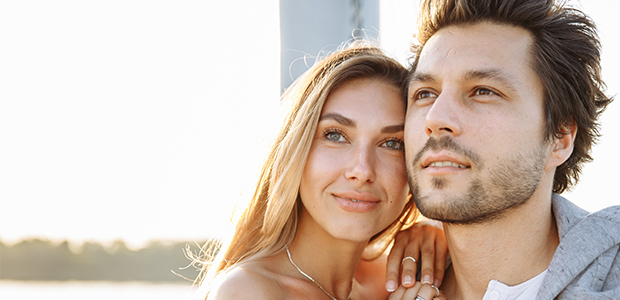 Dermal Fillers in Wellesley, MA, at Wellesley Plastic Surgery
There are many different kinds of dermal fillers available in Wellesley, including Restylane and Radiesse.
Both of these injections can be used to add fullness, fill in folds and wrinkles caused by the loss of collagen and create a more youthful face. Restylane® and Radiesse® aren't the only substances that can be used for these purposes—many patients are able to achieve the same results with fat injections. To determine if any of these options is right for you, contact an experienced injectables surgeon in Wellesley, Dr. Arthur Shektman at Wellesley Cosmetic Surgery today.
Are Dermal Fillers Right For Me?
Restylane and Radiesse products are often injected into the temples, hands, and face, specifically in the cheeks, nasolabial folds and marionette lines. It is also safe to use Restylane to plump up patients' lips.
Fat can be injected in any area that has deep folds or appears to be sunken in. The fat will be taken from other areas on your body that have excess fat and then transferred to the area that is lacking volume. Many people inject fat into their cheeks, hands, and breasts.
How Long Does It Take To Recover After Restylane, Radiesse Or Fat Injections?
You don't have to worry about taking time off of work to recover after Restylane or Radiesse injections. Side effects such as bruising or redness may appear at the site of the injection, but these symptoms can be treated with an ice pack. Many patients get these injections on their lunch breaks and return to work immediately after.
However, the recovery from fat injections is very different. It may take up to ten days for the bruising and swelling to go down after fat injections. 
How Long Do Restylane, Radiesse And Fat Injections Last?
Restylane will last up to a year, while Radiesse can last for 14 months. If you choose to have fat injections, the results are mostly permanent.
Dr. Arthur Shektman is a board-certified plastic surgeon, and is recognized as an expert in the field of cosmetic surgery. With over 20+ years of experience and nearly 3,500+ happy patients.
At Wellesley Cosmetic Surgery, our mission has always been to improve our patients' lives through the use of cutting-edge, innovative plastic surgery techniques in a safe and secure environment.
How Much Do Dermal Filler Injections Cost In Wellesley, MA?
The prices of these injections will vary depending on the amount used, the location of the injections, and the doctor performing the injections. Fat injections will typically cost more than Restylane and Radiesse because more work is involved with this treatment. Fortunately, we offer financing plans to make each procedure more affordable for patients.
Interested In Injectables? Talk To Our Experienced Team Today