Renuvion in Wellesley, MA, at Wellesley Plastic Surgery
Skin laxity, or loose, sagging skin, is an aesthetic issue everyone will eventually face. Human skin naturally loses its youthful tightness over time, leading to fine lines, wrinkles, jowls, and flabby deposits all over the body. Aestheticians and plastic surgeons have been addressing this process for years, with different procedures designed to restore smooth, tight skin. Now, thanks to accessible revolutionary new technology, Renuvion is helping people of all ages enjoy youthful-looking skin for extended periods of time.
Here, Dr. Arthur Shektman discusses the Renuvion procedure, the benefits of Renuvion, how it works, and how it can help you achieve your aesthetic goals today. To learn more or to book a consultation, please call (781) 239-0680 or complete our online form.
Renuvion, also known as J-Plasma, is a minimally invasive cosmetic surgery procedure that combines helium plasma and radiofrequency energy to tighten and improve the texture of the skin. Renuvion helps patients achieve skin rejuvenation and reduces the appearance of fine lines, wrinkles, and other signs of aging.
Surgeons normally perform the procedure under local anesthesia  and use a specially designed wand that emits a controlled stream of ionized helium plasma and radiofrequency energy to deliver the treatment. The wand is passed over the treatment area during the procedure, delivering a controlled amount of heat and energy to the underlying tissues. The heat generated by the radiofrequency energy causes the collagen fibers in the skin to shrink and tighten, leading to an immediate improvement in skin tightness and texture. The helium plasma helps to cool the skin's surface and protect it from thermal injury during the procedure.
The Renuvion procedure is typically used to treat areas of the body with loose or sagging skin, such as the face, neck, arms, thighs, and abdomen. The results of the procedure are generally long-lasting, although the exact duration varies depending on the individual patient's lifestyle and the specific treatment area.
What Are the Benefits of Renuvion?
Renuvion offers numerous aesthetic benefits to patients seeking to improve the appearance and texture of their skin. Whether you're looking to reduce the appearance of fine lines and wrinkles, tighten sagging skin, or improve your skin's overall radiance and glow, Renuvion can help you achieve your aesthetic goals.
Skin Tightening
Skin laxity, or loose skin, occurs when collagen fibers in the skin begin to stretch and lose their structural integrity. The Renuvion treatment reverses this effect by causing the collagen fibers to shrink and tighten, improving skin tightness and firmness. This reduces the appearance of sagging skin and improves the overall contour and shape of the treated area.
Improved Skin Texture
Particularly when treating the face, Renuvion helps improve the skin's overall texture and appearance by reducing the appearance of fine lines, wrinkles, and other signs of aging. The procedure can also help to even skin tone and give patients a renewed radiance and glowing skin.
Minimal Downtime
Unlike traditional surgical skin tightening procedures, Renuvion is minimally invasive and requires very little downtime. Most patients are able to return to their normal activities within a few days following the procedure, and there is typically very little pain or discomfort associated with the procedure.
Many of our patients are discovering the incredible benefits that come with a combination of liposuction and Renuvion procedures. Learn about this highly effective paired treatment by contacting Dr. Shektman's office today.
Long-Lasting Results
The results of the Renuvion procedure are generally long-lasting although the exact duration may vary depending on the individual and the specific treatment area. Many patients report seeing noticeable improvement in the appearance and texture of their skin for several years following the procedure.
Minimal Scarring
The Renuvion procedure is performed using small incisions that are carefully placed to minimize scarring. In most cases, any scarring that does occur is virtually invisible and can be easily hidden by clothing or makeup.
Dr. Arthur Shektman is a board-certified plastic surgeon, and is recognized as an expert in the field of cosmetic surgery. With over 20+ years of experience and nearly 3,500+ happy patients.
At Wellesley Cosmetic Surgery, our mission has always been to improve our patients' lives through the use of cutting-edge, innovative plastic surgery techniques in a safe and secure environment.
Renuvion works by delivering a small amount of controlled thermal energy into the deeper layers of the skin. This energy stimulates the structural collagen fibers in the skin to contract, thus tightening the area and eliminating wrinkles, fine lines, and sagging skin. The helium plasma cools the skin's surface, preventing any damage to the skin's outer layer and minimizing the risk of side effects.
During the procedure, your surgeon makes a small incision in the treatment area through which a specialized device called a plasma generator is inserted. The plasma generator contains a radiofrequency probe that emits the thermal energy and a helium supply, which provides the cooling effect.
Once the device is in place, your surgeon activates the helium plasma, creating a field of cool plasma around the skin's surface. The radiofrequency probe is then used to deliver the thermal energy into the deeper layers of the skin.
The procedure is FDA-approved, very safe, and effective at providing long-lasting, highly satisfactory results.
Who Is an Ideal Candidate for Renuvion?
While Renuvion is considered a minimally invasive procedure, it still shouldn't be taken lightly.
Ideal candidates for Renuvion are those who are in good health, who are close to their ideal body weight, who have realistic expectations for the outcome of the procedure, and who are committed to leading a healthy post-procedural lifestyle to prolong and even enhance results from the procedure.
If you or a loved one are considering Renuvion and aren't sure whether or not you're ready for such a decision, please don't hesitate to reach out to the Wellesley Cosmetic Surgery team for a confidential discussion about your aesthetic goals, desire and reservations.
What Is the Recovery Like from Renuvion?
As Renuvion is a minimally invasive procedure, it is typically performed on an outpatient basis. Depending on the size of the area to be treated, your surgeon may or may not recommend general anesthesia.
The recovery process after Renuvion varies from patient to patient, but most individuals experience some swelling, redness, and mild discomfort for a few days after the procedure. These symptoms typically resolve within seven to ten days.
Most patients are able to resume normal activities within a few days, but it is recommended to avoid strenuous exercise or sun exposure for the first two weeks after the procedure. This allows your body ample opportunity for recovery and will let the treated area heal before too much movement. Your surgeon will provide specific aftercare instructions and recommend follow-up visits to monitor your progress.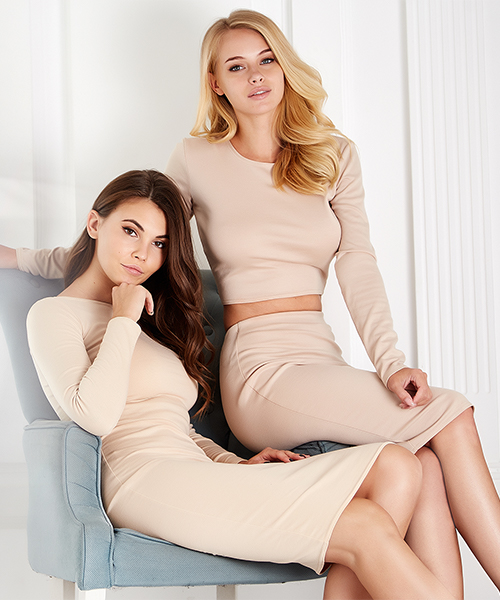 Refining Your
Natural Beauty
Dr. Arthur Shektman is a member of the American Society of Plastic Surgeons, the leading authority on cosmetic plastic surgery. Dr. Shektman will work with you so you can be proud and confident in the person you see in the mirror.
Dr. Arthur Shektman is one of the best Renuvion surgeons in Wellesley. He has been practicing for over 25 years, a testament to his reputation and the quality of results he delivers to his patients.
Dr. Shektman's Wellesley Renuvion procedures offer unparalleled levels of patient care, from the first consultation all the way through to post-procedural follow-ups. He has served thousands of patients, and his client list continues growing despite increasing competition from local and international doctors.
The Renuvion procedure itself is performed under local anesthesia, thus, patients don't feel anything during or immediately after the procedure. The treated area may be tender and swollen for several days after the treatment; however, this discomfort is easily managed with prescription or over-the-counter medications.
Most patients return to daily activities within 3 to 4 days after the Renuvion treatment. However, patients should wait at least 10 to 14 days before returning to rigorous exercise or other strenuous activities.
Yes! Combining Renuvion with other procedures, particularly liposuction, can help patients achieve stunning results. Discuss this option further with Dr. Shektman.