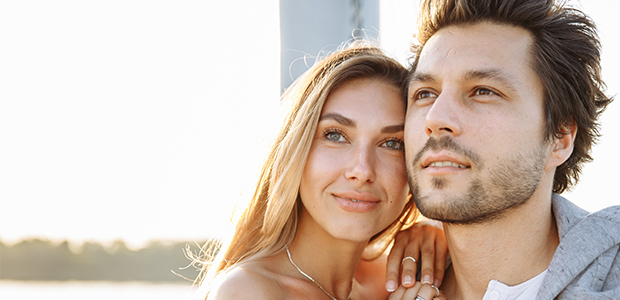 Rhinoplasty in Wellesley, MA, at Wellesley Plastic Surgery
Rhinoplasty or nose reshaping surgery is the most popular facial cosmetic procedure available.
Dr. Arthur Shektman can drastically alter the appearance and structure of your nose during rhinoplasty. Dr. Shektman may reduce the width of the nose, remove a bulbous tip, narrow the bridge, fix a broken nose, narrow a wide nose, straighten the nose, shorten the nose, or remove the bump from the center of the nose. If you live in Massachusetts and are interested in rhinoplasty, contact Wellesley Cosmetic Surgery today.
Patients often ask us who should have rhinoplasty. Anyone who is not happy with the shape or size of his or her nose should consider having rhinoplasty. Many patients also come to our practice for rhinoplasty after breaking their nose. If you are unsatisfied with your nose, suffering from breathing problems, or living with a broken nose, discuss your options with Dr. Shektman today.
How is a Rhinoplasty Performed?
The procedure will vary depending on what is being done to the patient's nose. If Dr. Shektman is reducing the size of the nose, he may need to remove bone or cartilage. Dr. Shektman may also need to use cartilage from the septum to adjust the size and shape of the tip of the nose. Be sure to talk to Dr. Shektman about what he will be doing during the procedure, so you know what to expect.
There are two types of rhinoplasty procedures: open rhinoplasty and closed rhinoplasty. During an open rhinoplasty, the surgeon will make incisions along the strip of tissue that divides the two nostrils. In a closed rhinoplasty, the incisions are made in a concealed area inside the nose. Different approaches are used for different goals.
Why Choose Dr. Shektman For Your Rhinoplasty?
Dr. Arthur Shektman has over 20 years of experience performing plastic surgery procedures on patients throughout New England. He is certified by the American Board of Plastic Surgery and has worked with over 3500 patients. For these reasons, Dr. Shektman is considered one of the best surgeons in Wellesley and throughout the region.
Dr. Arthur Shektman is a board-certified plastic surgeon, and is recognized as an expert in the field of cosmetic surgery. With over 20+ years of experience and nearly 3,500+ happy patients.
At Wellesley Cosmetic Surgery, our mission has always been to improve our patients' lives through the use of cutting-edge, innovative plastic surgery techniques in a safe and secure environment.
How Long Is The Recovery After Rhinoplasty?
The recovery time will vary depending on what was done. Most patients will see a significant improvement in bruising and swelling within two weeks. It's important to talk to Dr. Shektman about the recovery time prior to the surgery so you are prepared.
Contact Wellesley Cosmetic Surgery Today
Are you unhappy with your nose? Contact Dr. Arthur Shektman at Wellesley Cosmetic Surgery to determine if you are a good candidate for rhinoplasty. Dr. Shektman has over two decades of experience performing breast augmentation, breast lift, facelift, eyelid lift, and many motr procedures. To schedule a consultation, please call our office today at (781) 239-0680. During this appointment, a member of our team will tell you more about our services and answer any questions that you may have.