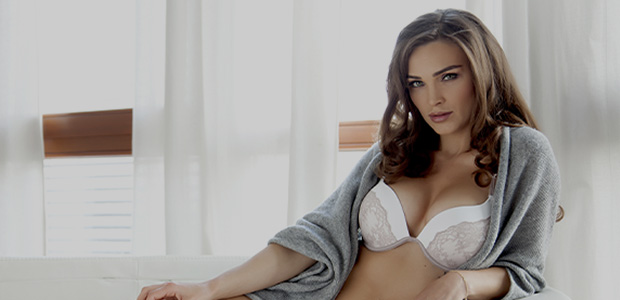 Breast Reduction in Wellesley, MA, at Wellesley Plastic Surgery
Many women are unhappy with the size of their breasts.
Fortunately, there are surgical procedures that can help you achieve the look that you desire. If you would like smaller breasts, meet with Dr. Arthur Shektman, a highly qualified Wellesley breast surgeon, to talk about breast reduction surgery as soon as possible.
You may be wondering, "Who qualifies for breast reduction surgery?" Anyone who has large breasts may qualify for reduction surgery. Women who have large breasts may be interested in breast reduction surgery if their breasts interfere with their ability to perform certain tasks. Large breasts tend to cause lower and upper back pain, neck pain, and shoulder pain, which can also motivate women to seek a reduction. Having large breasts can make some women feel insecure, which is another reason why they may decide to have this surgery. Call us at (781) 239-0680 or fill out our online form to learn more.
Anesthesia will be administered to the patient prior to the surgery. Then, the Dr. Shektman will make an incision in the patient's breast and reposition the nipple. The size of the areola may also be reduced by cutting around its perimeter. Next, Dr. Shektman will remove breast tissue to achieve the size desired by the patient. The tissue that remains will be reshaped to ensure the breast still looks natural. Finally, Dr. Shektman will use stitches and sutures to support the new shape of the breasts and close the incisions.
Where Are Breast Reduction Scars Located?
There are several different types of incisions that can be made during this procedure. The first is a donut incision, which is made around the areola. There is also the keyhole incision, which is made around the areola and in a vertical line from the areola to the crease of the breast.
Finally, there is the anchor incision, which consists of three separate cuts. The incisions are made around the areola, in a vertical line from the areola to the breast crease, and along the breast crease. The type of incision that Dr. Shektman chooses will depend on the size and shape of your breasts.
Why Choose Dr. Shektman For Your Surgery?
The first question that may come to mind is where to get or where to go for breast reduction surgery. It's imperative that you find a plastic surgeon who is licensed to practice medicine in the state of Massachusetts and who is certified by the American Board of Plastic Surgery. 
Dr. Arthur Shektman is a board-certified plastic surgeon, and is recognized as an expert in the field of cosmetic surgery. With over 20+ years of experience and nearly 3,500+ happy patients.
At Wellesley Cosmetic Surgery, our mission has always been to improve our patients' lives through the use of cutting-edge, innovative plastic surgery techniques in a safe and secure environment.
Contact Our Wellesley Plastic Surgeon To Discuss Breast Lift Surgery Today