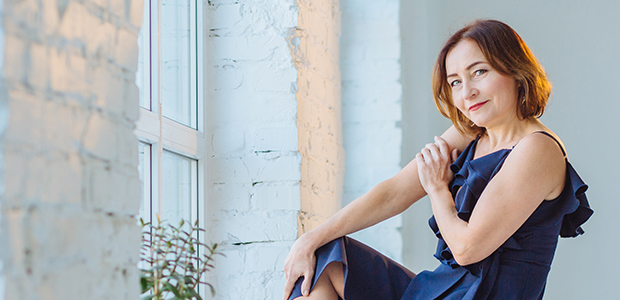 Thread Lifts in Wellesley, MA, at Wellesley Plastic Surgery
Silhouette InstaLift procedure helps patients who are not ready for a facelift to improve their facial appearance.
The InstaLift thread lift can lift slightly sagging jowls and other areas of the face and neck using specially engineered absorbable sutures (threads) containing small cones. These cones help keep the facial tissues elevated creating a younger and more refreshed look. The procedure requires no surgical incisions and is done under local anesthesia in our surgical center. There is virtually no downtime associated with an InstaLift procedure.
If you have started to notice subtle aging changes to your facial appearance and want to do something about it, then you may be a candidate for a new minimally invasive procedure called Silhouette InstaLift. Fill out our online form or call us at (781) 239-0680 to schedule a consultation with Dr. Arthur Shektman to learn more.
Candidates For A Thread Lift
The best candidates for the Silhouette InstaLift procedure are people who are just beginning to exhibit early signs of facial aging: early jowling with slight loss of jawline definition, slight sagging of the neck skin and muscles, and a loss of volume in the cheeks.
During your consultation, Dr. Shektman will perform a thorough exam to determine whether you are a good candidate for the thread lift, or other facial rejuventaion procedures like a facelift, neck lift or eyelid surgery. Dr. Shektman will explain the procedure and all the possible alternatives that may exist.
How Long Are The Results Of The Silhouette InstaLift Expected To Last?
The longevity of the thread lift depends on several factors: patient's age, lifestyle, general state of health, as well as the type and quality of a patient's skin. In general, the results may be expected to last up to two years. The results will be apparent immediately after the thread lift is completed.
Both dermal fillers and Botox® or Xeomin® can greatly complement and enhance the results of the thread lift. Often, these procedures are combined in the same session. However, dermal fillers and Botox cannot be substituted for the InstaLift procedure.
Does InstaLift Involve Incisions Or General Anesthesia?
Neither incisions nor general anesthesia is necessary. The procedure is done only with local anesthesia. Our award-winning practice focuses on maximizing our patient satisfaction by achieving natural looking results.
Dr. Arthur Shektman is a board-certified plastic surgeon, and is recognized as an expert in the field of cosmetic surgery. With over 20+ years of experience and nearly 3,500+ happy patients.
At Wellesley Cosmetic Surgery, our mission has always been to improve our patients' lives through the use of cutting-edge, innovative plastic surgery techniques in a safe and secure environment.
How Much Does An InstaLift Procedure Cost In Wellesley?
The cost of the Silhouette InstaLift depends on the exact number of threads necessary to achieve your goals. At Wellesley Cosmetic Surgery, we offer different financing plans for the convenience of our patients. If you are interested in learning more about the financial options available to you, please contact our office (781)-239-0680 or schedule a consultation to learn more.
Learn More About Facial Rejuvenation Today!
If you're interested in a Silhouette InstaLift, contact qualified plastic surgeon, Dr. Arthur Shektman today. With over twenty years of experience, he has the insight and skills needed to make your desired appearance a reality.
Our office serves patients in the cities of Wellesley and throughout the state of Massachusetts. To schedule a consultation, fill out our online form or give us a call at (781) 239-0680.